Mexico Bariatric Center, a provider of low-cost weight loss surgery, adds two top bariatric surgeons to its staff.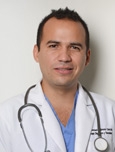 San Diego, CA, November 08, 2012 --(PR.com)-- Mexico Bariatric Center (MBC), a facilitator of bariatric surgery in Mexico, adds two accomplished surgeons to its Tijuana center. Louisiana Valenzuela, MD, and Ismael Cabrera, MD, a team of bariatric and metabolic surgeons will add unparalleled experience to MBC's elite team of physicians.

Dr. Valenzuela and Dr. Cabrera surgical team have performed over 2,500 weight loss procedures to date. And their experience includes all major bariatric surgeries including gastric sleeve, gastric bypass, duodenal switch and revision surgery. Because of the experience and the deft level of surgical expertise, Mexico Bariatric Center happily welcomes Dr. Cabrera and Dr. Louisiana to its team of surgeons, which already includes,Alejandro Lopez, MD, Jacqueline Osuna, MD, and Elias Ortiz, MD.

Mexico Bariatric Center now offers five bariatric surgeons, capable of performing procedures in three locations in Mexico: Guadalajara, Puerto Vallarta and Tijuana. "We take serious precautions before we add anybody to our staff," says Ron Elli, Ph.D. the founder of Mexico Bariatric Center. "Each surgeon must pass all of our rigorous requirements in order to become part of our team," Ron Elli, Ph.D. continues.

About Dr. Louisiana Valenzuela
Louisiana Valenzuela, MD, is a general surgeon that has extensive training in bariatrics and laparoscopic surgery. Dr. Valenzuela, has received training from world renown bariatric surgeon, Dr. Juan Corvala and specialized courses including gastric sleeve, gastric bypass and revision surgery.

Dr. Louisiana Valenzuela, experience includes being an emergency room surgeon at the Hospital Angeles in Tijuana, Mexico, general surgeon at various hospitals, and a laparoscopic and bariatric surgeon to various hospitals in Mexico.

About Dr. Ismael Cabrera
Ismael Cabrera, MD, is a skilled bariatric surgeon with an extensive educational background. Dr. Cabrera has been trained by Dr. Juan Corvala at the Angeles Hospital in Tijuana, by the Dr. Kelvin Higa at the Fresno [California, USA] Heart and Surgical Hospital, the University UPAEP, and many others.

Ismael Cabrera, MD, is skilled and versed in all the major bariatric procedures including complicated revision surgeries, and duodenal switch.

About Mexico Bariatric Center
Mexico Bariatric Center is a healthcare facilitator helping patients from the United States and Canada travel abroad to receive low-cost bariatric (weight loss) and metabolic surgery. MBC offers three locations in Mexico: Tijuana, Guadalajara and Puerto Vallarta. Mexico Bariatric Center healthcare includes all weight loss procedures including: gastric bypass, gastric sleeve in Mexico, gastric banding, gastric plication, gastric balloon, duodenal switch and revision surgery.
Contact Information
Mexico Bariatric Center
Ron Elli Ph.D.
1-855-768-7247
Contact
www.mexicobariatriccenter.com